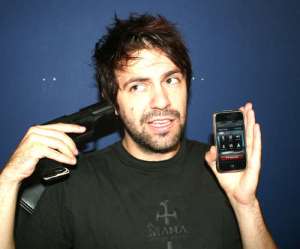 It dropped my call, and it felt like a kiss.
Mobile research firm Zokum released the results of a new study today which found iPhone users are 84% more loyal to their product than consumers who have Android smartphones.
Interestingly, however, Android users are more likely to repurchase an Android phone that iPhone users.
How to explain this discrepancy? Well, the loyalty score given to the iPhone is based on a single question – "How likely is it that you would recommend our company to a friend or colleague?"
So iPhone users are the type of people who would sing the praises of the device they own–even if when push comes to shove, they might not buy it again.
IPhone users are also more likely to pay for apps, while Android users prefer the free ad-supported variety.
Gluttons for punishment is the only way to describe it.
bpopper at observer dot com – @benpopper