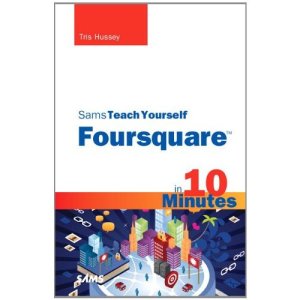 From the creator of Using WordPress, Create Your Own Blog and Daddy Wears Slippers To Work comes a 224-page book about how to use Foursquare.
"Teach Yourself Foursquare in 10 Minutes offers straightforward, practical answers for fast results. You will learn everything you need to know to quickly and easily master the popular location-based social network, Foursquare," says the description on Amazon.com, where the tome can be pre-ordered.
Also:
Step-by-step instructions walk you through the most common questions, issues, and tasks
"Did You Know?" tips offer insider advice and shortcuts
"Watch Out!" alerts help you avoid problems
How to create your account
How to find friends and connect with people you already know
How to earn points, badges, and mayorships
How to have fun with Foursquare
It's out January 17!
UPDATE: Apparently there was an earlier book published about Foursquare.
ajeffries [at] observer.com | @adrjeffries