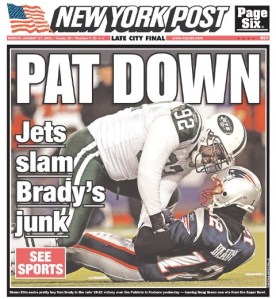 Boston and New York are not all that fond of one another, be it in the realm of sports, clam chowder or technology startup scenes. Today, Boston technology blogger Gregory Huang takes his fear and loathing of the Empire City to another level, owing in part to the booming New York technology environment and the lackluster Boston scene. Mr. Huang writes:
So my take is that Boston entrepreneurs need to raise their game and put out more stuff that's unique. New York startups may not be the clear-cut competitors that the Jets and Yankees are (or Silicon Valley for that matter), but they are capturing a growing slice of the investor pie. Meantime, the VC and angel money is still here in Boston-but it might not be for long.
It's worth noting that Mr. Huang's post features a picture of Jets coach Rex Ryan. The tech blogger's fears about New York supremacy may be well-founded, but perhaps they've been accentuated by defeats in other areas.
mtaylor [at] observer.com | @mbrookstaylor