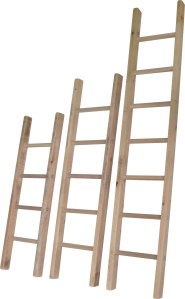 TheLadders, a recruiting service for $100,000-plus salary jobs, launched a free service today that allows employers and recruiters to post job advertisements and access a pre-screened pipeline of professional level candidates.
The free service, called Passport, offers a tease of some of the functionality offered by TheLadders' Premier and Signature services, which allow employers and job seekers to post and search more frequently, among other freemium perks.
The eight-year-old startup is one of Silicon Alley's most high-profiles companies, worth as much as an estimated $800 million in advance of its I.P.O.
But the company has suffered its own troubles with executive turnover and slowed growth. Dropping its prices from $700 to freemium and a sexy ad push shows TheLadders is trying to kickstart its numbers.
ajeffries [at] observer.com | @adrjeffries