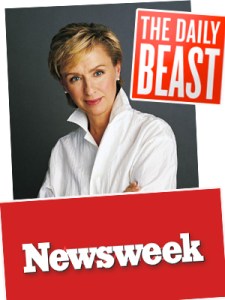 New York investigative reporter Wayne Barrett, whose laying off at The Village Voice led his colleague Tom Robbins to quit, has found a new home at Tina Brown's Newsweek, reports The New York Times' Jeremy Peters. He will be a special contributor for investigative reporting.
Barrett will be joined by longtime New Yorker feature writer Peter J. Boyer, who will serve as the new Newsweek's senior correspondent for news and politics.
Adding to the emphasis on investigative, long-form journalism: Newsweek and The Daily Beast have entered into a contract to pay the Center for Public Integrity for exclusive content.
A few months ago Brown made a handful of high-profile DC poaches–The New Republic's Michelle Cottle and The Washington Post's Robin Givhan and Blake Gopnik–and now she seems to have licked New York clean, too.
We'll say it: Tina Brown's Newsweek is quickly surpassing The Daily in anticipatory hype.
kstoeffel@observer.com :: @kstoeffel