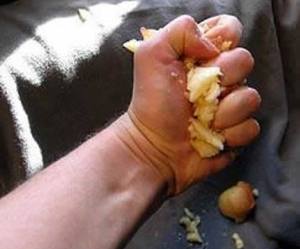 Garry Tan, the co-founder of Tumblr's trash-talking competitor Posterous, has jumped ship.
Posterous, a blogging platform similar to Tumblr, has failed to gain traction with mainstream users the way Tumblr has. Compete.com says Tumblr now gets nine million unique visitors a month versus 1.1 million at Posterous, despite the latter's long, loudmouthed campaign to poach users from Tumblr and other platforms:
Tumblr is a pretty cool service. They offer easy set up, loads of funky themes and super-simple reblogging.

But blogging on Tumblr is sort of like being in high school. But you know deep-down that you can't be in high school forever. Eventually, you have to move on.
The main difference between Posterous and Tumblr is that users don't need to create an account to post to Posterous. Posterous says this is one of the upsides because it makes posting easier, but we're guessing it also makes it easier for users to flake on the service.
Another important difference is that Tumblr looks better than Posterous — the themes are customizable and great, while most Posterous blogs look the same. Tumblr's users and pageviews have grown consistently–its biggest problem is repeated downtime due to its popularity. Remember the great 24 Hours of Tumblr Darkness?
Mr. Tan is now a designer-in-residence at Y Combinator in San Francisco, reports Mashable's Jolie O'Dell. Posterous is a Y Combinator company.
A co-founder leaving a company after months of stagnant growth? Bad sign for one of these companies.
ajeffries [at] observer.com | @adrjeffries