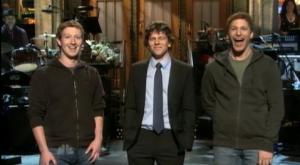 Sorry, haters–updating corporate Facebook and Twitter accounts is more than just a job, it's an industry.
Buddy Media, founded in 2007 and based in New York, is the "enterprise Facebook management system of choice for the largest brands in the world," including Anheuser Busch, Southwest Airlines, Samsung, L'Oreal and the National Hockey League. And business is going gangbusters.
Buddy Media has more than 600 clients and added 90 employees last year with the $30 million it raised from investors. A few choice facts from a 2010 roundup the company posted today:
Most comments made to a single status update published via the Buddy Media Platform: 8,300
Percentage of content generated by fans, versus brands: 97%
Games of ping-pong played in the Buddy Lounge since we moved into our new office on October 4th, 2010: 1,087
Must be gratifying for recent college grads to know that while they were poking each other and tagging party photos, they were actually training for the new economy.
ajeffries [at] observer.com | @adrjeffries