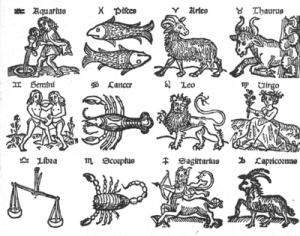 Calm down, you are still the zodiac sign you think you are.
The Observer put astrologer Susan Miller on the cover last year because of her cult following in the fashion and Hollywood industries, where Cynthia Rowley, Lindsay Lohan, Mary Kate Olsen, among others, are avowed fans. A seemingly normal and practical woman – she'll predict leaky pipes, identity theft, and tax problems along with true love – Miller since been hired since by such clients as Dior and Henri Bendel to lure crowds to events.
We contacted her about the panic erupting among faithful readers of horoscopes last week after a Minnesota astronomer suggested that the constellations have shifted so much that most people have the wrong Zodiac sign.
"Ridiculous," she said.
Personalities are determined by where the planets are when you were born, not by the constellations, which astrologers have always known have moved from their original positions. In other words, constellations are the tape measure that astrologers used, she said, not what they measure.
"We've known about this for years," she added, and for most astrologers, "one push of a button on the computer corrects for this." She concluded, comfortingly: "You are your sign."
With that settled, she proceeded to give us the outlook for the economy in 2011 (the recession isn't ending until fall 2012, although real estate may improve in the second half of 2011) and chatty predictions for each sign, with strong advice to read your rising sign along with your birth sign. (More Miller, and her book The Year Ahead 2011, is available on AstrologyZone.)
A couple of houses of the zodiac are in for a tremendous time in 2011. Who? Let's just say: James Franco, an Aries, this is your year.
Click through to see what Miller predicts in 2011 for your good-as-ever sign.>>