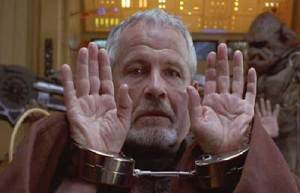 Yahoo will allow users to sign in with their Google or Facebook accounts instead of with a Yahoo ID, the company announced today.
"This eliminates the proverbial necessity of registering for yet another new ID and remembering yet another password. From Yahoo!'s perspective, any signed-in user engaging with Yahoo! services is a valued user, whether she authenticates using a Yahoo, Facebook, or Google ID," the company said in a blog post.
First Yahoo ceded to Google on search; now it seems to be waving the white flag of surrender on another front.
The Facebook partnership was only logical. Facebook Connect was designed so any website could be social — a news site like The Huffington Post, for example, or a question-and-answer site like Quora. It's a shame that Yahoo couldn't manage to make its network of properties social on their own, but they're far from the only ones.
Google, on the other hand, encroaches onto Yahoo's territory. Both have networks of sites, domain over tons of content, huge ad networks, popular email services and photo services. Looks like Yahoo has decided it's probably a good time to hunker down and make some concessions, considering 600 employees were recently axed.
ajeffries [at] observer.com | @adrjeffries