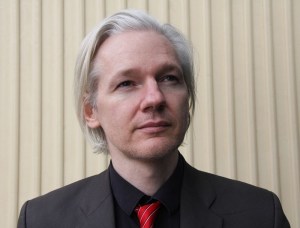 Wikileaks, the controversial secret document-driven site that has lately made sport of unsettling major banking institutions, has gotten its mitts on a whole new set of data relating to Swiss banks that may be providing tax shelters to business leaders, celebrities and gangsters.
Rudolf Elmer, a former employee of Swiss bank Julius Baer who leaked information to Wikileaks in 2008, called a press conference to discuss his leak. Although Wikileaks founder Julan Assange was also present at the announcement, Mr. Elmer said it was he, and not Mr. Assange, who was responsible for the latest leak.
The last time Mr. Elmer provided documents to Wikileaks, Bank Julius Baer filed a court complaint that resulted in a temporary shutdown of Wikileaks. This leak, coupled with Mr. Assange's promised publication of documents related to a major U.S. financial institution, may suggest that while 2010 was the year Wikileaks took on U.S. foreign policy, 2011 will be the year the site takes on the global financial system.
mtaylor [at] observer.com | @mbrookstaylor