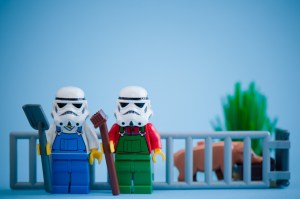 Demand Media is set to IPO next week, but in a blog post today, Google anti-spamster Matt Cutts wrote that the search giant is looking to refine its algorithms in a way that could undermine Demand's content farming strategy.
"As 'pure webspam' has decreased over time, attention has shifted instead to 'content farms,' which are sites with shallow or low-quality content," wrote Cutts.
Cutts points readers to a video he recorded back in May of 2010, in which he says Google is making changes to its search algorithms that "try to assess the quality of sites and find the best results to long tail queries."
Demand Media's business model is finding heavily searched long tail queries — how do I fix a leaky toilet — and paying an army of freelancers to answer those questions.
There is nothing explicit about Demand in Cutts' post, no or is there a clear definition of what defines the "quality" of a site, but it is certainly a red flag for a company whose business is heavily dependent on Google search traffic to survive.
bpopper at observer dot com – @benpopper