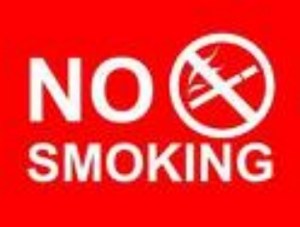 Mayor Michael Bloomberg signed a bill today that bans smoking in outdoor public spaces like parks and beaches, continuing the agressive pursuit of public health that has been a hallmark of his administration.
"Frederic Law Olmstead hailed public parks as the 'lungs of the City' – a haven where one could escape the overcrowded, noisy, and polluted streets," Bloomberg said at the signing. "We need to ensure that our public spaces provide just that – a healthy place in which to relax and enjoy the surroundings. Smoke-free parks and beaches will make these recreational spaces more enjoyable for everyone by providing open space, clean air, and healthy activities."
The mayor said that protecting New Yorkers from secondhand smoke was the ban's principal goal, followed by eliminating the cigarette butts that dot many beaches and parks.
"Cigarette litter is difficult and expensive to clean up and is a hazard to children, pets, and the environment," Bloomberg said. "Cigarette-related litter accounts for 75 percent of all litter on beaches and 33 percent of all litter in parks."
City Council Speaker Christine Quinn, one of 36 council members to vote for the bill, coupled praise for the measure with a sharp rebuke of the tobacco industry.
"With this new law, New Yorkers can now breathe easier and live longer, healthier lives," Quinn said. "My Council colleagues and I know that 'Big Tobacco' will never rest in its efforts to recruit new smokers to replace those customers who are dying prematurely from using their products."