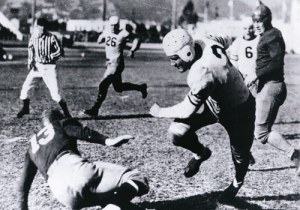 ESPN's star columnist Bill Simmons is launching his own site, reports AllThingsD. The as of yet unnamed blog will be owned by ESPN, but not ESPN branded. The coverage will be 70% sports and 30% pop culture, or, as his site designer described it, "sports/literary." And he's staffing it accordingly.
According to Twitter, the lineup so far is: Chuck Klosterman, who, though first known for his music writing, has worked extensively with Simmons and ESPN; Katie Baker, Deadspin's superheroine (banker by day, blogger by night) and generally beloved internet person; and Lane Brown, of New York magazine's Vulture.
This is shaping up to be a big deal–he's hiring 8-12 fulltime "quality writers," plus freelancers, reports Sports Business Daily.
Looks like we have to start caring about sports now!
kstoeffel@observer.com :: @kstoeffel