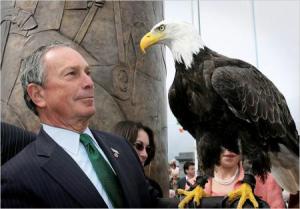 Mayor Michael Bloomberg has already lent his voice and his wealth to a number of national issues over which a big city mayor holds little sway, including immigration reform, gun control, infrastructure spending.
This afternoon he is going to weigh in on another hot button issue: abortion.
The mayor will join Connecticut Gov. Dan Malloy and Vermont Gov. Peter Shumlin in a conference call this afternoon in an effort to derail Republican efforts to defund Planned Parenthood.
The family planning group receives tens of millions of dollars annually from Congress. However, the money cannot be used for abortions and is instead directed towards pelvic exams, safe-sex counseling and breast exams. Indiana Rep. Mike Pence, who led the fight to strip the funding in Congress, has argued that giving any money to Planned Parenthood allows them to stay in operation and to continue to perform abortions.
Abortion has been in the news a lot in New York City recently as a report issued last month showed that the city has an abortion rate twice the national average.
Bloomberg has always been fervently pro-choice, even urging Obama to select a pro-choice justice to the Supreme Court, but as far as The Politicker can tell, this is the furthest he has gone in weighing in on the issue at the federal level.