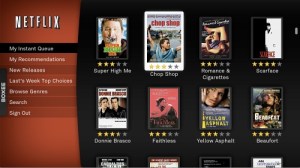 Boxee's long awaited partnership with Netflix is apparently up and running, but not yet ready for public consumption.
"We're in a bit of an awkward spot at the moment," wrote Boxee's Andrew Kippen on the company blog. "The Netflix app is up and running on Boxee (we watched the intro to Full Metal Jacket earlier today), but we have not yet satisfied Netflix's security requirements."
The company had a terrific showing at CES, but has not done itself any favors with users by continually promising and then delaying the release of its Netflix app.
At the core of this conundrum is that Boxee is less of a closed, commercial platform than services like Roku or Apple TV. And that's what its customers appreciate.
"I choose Boxee because it was the most open platform with the biggest content ecosystem," wrote user Mark Davis on the Boxee blog. "Because they are so open it's harder for for them to support Netflix's content."
See, Boxee? Users understand. You and Netflix can come out when you're ready. We'll be waiting.
bpopper [at] observer.com | @benpopper