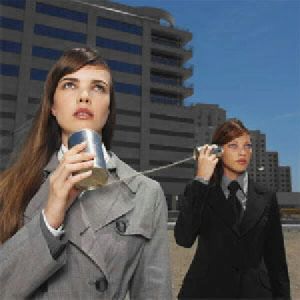 Apple, the world's leading purveyor of expensive consumer devices with rounded edges, may be developing some downmarket smartphones to compete with Google's Android phones.
Bloomberg reports that Apple is working on an iPhone that's cheaper and smaller than those currently available (are they making iPhones for small children? babies?), and the company is trying to develop technology that ports the phone across networks.
The idea, according to Bloomberg, is to combat Google's Android, which is grabbing a rapidly expanding share of the global smartphone market.
The new Apple device is expected to sell for around $200, and it'll be two-thirds the size of the iPhone 4, or about the size of six books of matches, or three and a half cigarette lighters.
The question now is whether Apple will experience declining profit margins as it lowers the price of its phones. Such an event would surely disappoint people who had previously thought this company would always make the coolest, most unique products, forever.
mtaylor [at] observer.com | @mbrookstaylor