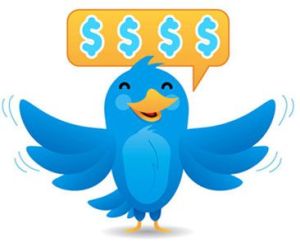 When news of JP Morgan's new $1.2 billion digital growth fund first broke two weeks ago, the NY Post reported that a significant portion of that capital was earmarked for investment in Twitter.
Today the Wall Street Journal, New York Times and Financial Times rekindled this news, reporting that JP Morgan is in talks to take a minority stake in Twitter. But over at TechCrunch, Michael Arrington says they are all wrong. His sources say Twitter's not looking for new investment.
As The Observer has noted before, there is a certain delicious irony in JP Morgan angling for a piece of Twitter. It would mean the big bank is following in the footsteps of early Twitter investor Fred Wilson, who JP Morgan backed via Flatiron Partners during the dot-com days.
According to the WSJ, JP Morgan has already purchased a large block of Twitter's private shares on the secondary market, and is considering investing at a valuation of around $4 billion, which, despite Twitter's paltry revenue and non-existent profit, is actually a fairly low number these days.
But Arrington says the only shares JP Morgan owns is through a fund being run by investor Chris Sacca, with most of the money coming from JP Morgan. He heard this fund snapped up $400 million in shares, making it the second largest stake holder after Twitter founder Evan Williams.
It seems odd that JP Morgan has commited major capital to two different funds with the exact same agenda. More likely the two publications are reporting on the same agenda, investing in a group of top internet properties by any means neccessary. The traditional publications are pegging this action to a "digital growth fund", while Michael Arrington is more interested in the "huge super secret secondary fund".
bpopper [at] observer.com | @benpopper