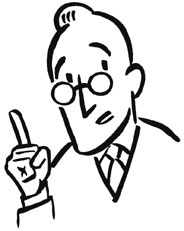 The Ethicist scribe Randy Cohen is leaving Hugo Lindgren's New York Times Magazine, too, reports Daily Intel.
Mr. Lindgren is keeping the column in the magazine and is expected to name his new moral compass shortly. Mr. Cohen's off to develop a public radio show about ethics.
Can you imagine what the interview process for the Ethicist is like? It probably involves logic games and peyote.
kstoeffel@observer.com :: @kstoeffel