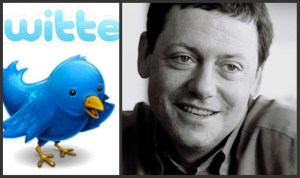 Following an appearance before the aspiring capitalist titans at Harvard Business School alongside fellow venture capitalist Jeff Bussgang, Fred Wilson highlights some of the insights he acquired from the experience, including:
Finally, I'd like to say that Tom encouraged his class to tweet during class. I think that is fantastic. The tweet stream is like publicly available course notes for the class we did yesterday. Every time I talk to a class full of students I am going to call out a hashtag at the start of class and encourage tweeting.
Tweeting in class! Counterintuitive though it may be, we endorse the approach, with some provisos. No at-messaging celebrities; Tweets about technical mishaps with overhead projectors are to be kept to a minimum; no tittering.
mtaylor [at] observer.com | @mbrookstaylor