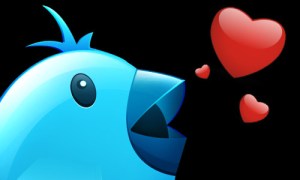 VCs and startups are prone to tempestuous relationships. A young company forms powerful bonds with its early investors, but as it grows, it often finds itself increasingly playing the field.
So it is with Twitter and Union Square Ventures. Wilson's USV was an early backer and evangelizer of the service, but by the third round of funding, as valuations passed 1 billion, USV decided to sit it out.
This morning Wilson took to his blog to declare his feelings for Twitter. "When you've been in a relationship for a long time, you start to take things for granted. And then something happens and you are in love all over again. That's what is happening with me and Twitter right now."
Wilson is talking about his personal use of the service, not his firm's professional investment. But perhaps the bloom has returned to the rose, at least in part, now that USV's new opportunity fund will allow for investments in later stage portfolio companies that require significantly more capital.
We always fund the ones we love.
bpopper [at] observer.com | @benpopper