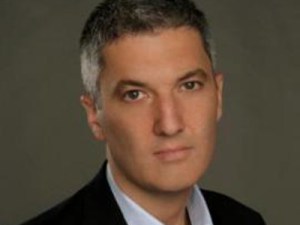 George Kliavkoff went to Hearst back in 2009 to help the company figure out how to build or buy some new digital properties.
Turns out he liked one of these projects so much, he's going to start running it. Manilla, a cloud-based system for helping people manage bills, comes out of stealth today and will be managed by Kliavkoff. When folks switch from paper to digital billing, companies save money. Manilla will earn money by taking a small commission for every user they get to switch.
It's interesting to see the incumbent players in the publishing space looking to foster innovation in the tech sector. The New York Times is invested in a social reader, News.me, which is being built out of betaworks.
But unlike News.me, it's hard to see the synergy between Manilla and Hearst unless folks are managing their magazine subscriptions. Kliavkoff doesn't have any experience in billing to speak of. He gets his tech cred from having helped launch Hulu. It will be worth watching to see if he can find success with a genuine start-up.
bpopper [at] observer.com | @benpopper