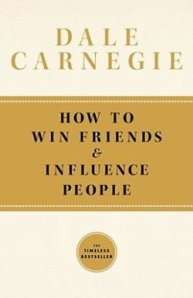 The Newsweek-Daily Beast merger and sale of HuffPo to AOL have a lot common. Both inspired a lot of people to write long, opinionated, entirely speculative pieces. Both involve brand name female media executives. Both mark an attempt to make a media company greater than the sum of its parts. The Daily Beast and Newsweek are both in the red, but hope to find profitability in streamlined brand unity. AOL wants to use The Huffington Post's glorified content farm to turn themselves into an established media destination.
And both are using the same marketing meta-buzz word to sell advertisers on their shaky propositions: "Influencers."
The Beast distracts advertisers from its relatively small traffic (2.9 million visitors in December 2010) "by playing the influencers game," according to MediaWeek.
The site's audience, explained Jeff Barish, associate publisher, consists of "people setting the agenda for where we're going." He cited internal research showing 56 percent have spoken at an industry conference. (How many of those 1.45 million Beast readers who supposedly spoke at these confabs ever found an audience is unknown.)
AOL CEO Tim Armstrong wrote to staff in a memo (obtained by Tech Crunch) that Arianna Huffington will be the pied piper for influencers.
The Huffington Post is core to our strategy and our 80:80:80 focus – 80% of domestic spending is done by women, 80% of commerce happens locally and 80% of considered purchases are driven by influencers. The influencer part of the strategy is important and will be potent.

The Huffington Post is a strong influencer brand and it attracts a valuable audience, including a great focus on women's content. In addition, Arianna Huffington is a world-renowned expert on women's topics and issues, and has enabled The Huffington Post to grow rapidly by continually developing new audiences.
We're tempted to call bullshit on this whole field of marketing (mostly because that someone thinks "influencers" read/write The Huffington Post seems to discredit it) but online media companies probably can rustle up enough data about their clickers to determine their social status–especially if we keep on using Twitter or Facebook so indiscriminately. But do you think they can tell how hot we are? Because we know that's important for influencing. This sounds like a case for America's top Hush Puppies investigative reporter, Malcolm Gladwell.
kstoeffel@observer.com :: @kstoeffel