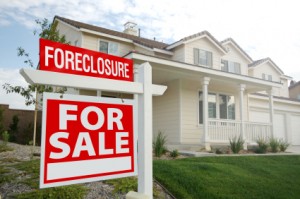 It's been a rough couple of years for Jamie Dimon, ever since JPMorgan joined several other banks in fomenting conditions that led to the collapse of the housing market. Just ask Jamie Dimon: "It's going to be a long ugly mess, but it won't be life-threatening to JPMorgan," he told investors last month regarding the company's dispute with the Fed over private label mortgages. "We will be talking about this for every quarter over the next three years."
But wait! Things must be looking up because the bank is now launching a boutique real estate arm within the $46 billion powerhouse, which it hopes will help rehabilitate its image. "JPMorgan is presenting the subsidiary as a new firm that doesn't have the baggage of poor returns and tarnished reputations that plague existing real estate firms," said an article in Pensions & Investments.
The New York-based fund will invest primarily in distressed real estate assets and will have only about seven or eight employees. Joseph Azelby, New York-based managing director, said there is about $84 billion in distressed real estate today, providing tremendous opportunities for the firm to produce high returns on its investments, which were also sort of its liabilities. Confusing or just convenient, depending on how you look at it.
laurakusisto@observer.com