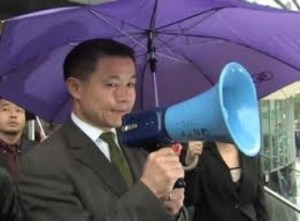 Shoddy bookkeeping deprived the New York City of over $3.35 million in tax revenue, according to two audits conducted by Comptroller John Liu.
One audit found that a program that sought to spur growth by suspending participants' property taxes continued to exempt some organizations after they had left the program, costing the city $785,730. The other audit found that the Department of Finance neglected to collect $2,569,740 in utilities taxes.
"These revenues due to the City are sorely needed in the face of looming budget cuts and the City should collect them immediately, especially in the case of developers who have already enjoyed significant tax breaks," Liu said.
The Department of Finance initially asked for an opportunity to conduct its own audit, then spent $575,000 on an additional audit from an outside consultant. Matthew Sweeney, a spokesman for the comptroller, said the DoF was hampered by a lack of documentation. After the comptroller's office released its findings, DoF agreed with recommendations to reorganize the property tax relief program, known as Payments in Lieu of Taxes, or PILOT.