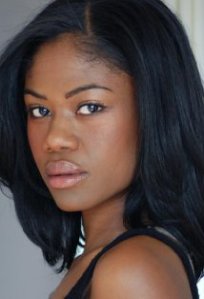 Imagine the A-Team, but for tech-savvy networking, and you've got a good picture of the Hashable Evangelists headed down to SXSW Interactive this year.
The festival has been the launching pad for some of the biggest mobile/social apps in the game, helping to put Twitter and Foursquare on the national stage. The deluge of parties and events happening in Austin makes the perfect laboratory for digital hustlers looking to find that next great tool for managing the onslaught of real-time interactions.
So Hashable is seeding this year's event with 15 power users–ringers who earned a free ride to the festival based on their high volume of connections, low level of spammy behavior and diversity across geography and industry. Being really good-looking doesn't hurt either.
Silicon Alley scenesters will recognize some of these names–Standard Start's Jacob Brody and Dinevore's Jeremy Fisher–but the crew also includes an app-addicted actress from Cali, a Boston-based investment advisor specializing in disruptive innovation and a personal LinkedIn trainer from Milwaukee. Leading this team of networking ninjas will be Rachel Sklar, who recently joined Hashable as a full-time evangelist.
The Hashable team will have a local advantage thanks to Alexis Tryon, a Texas native."I still have a huge network in the Austin area," says Tryon. "I'm looking forward to connecting those folks with some of the great companies that will be in town for Interactive and introducing NYers to what real Mexican food tastes like."
Hashable CEO Mike Yavonditte says his service is planning to roll out several new features that users have been clamoring for: a privacy layer that allows users to share connections with only a certain group and a way to integrate location check-ins on Foursquare with people check-ins on Hashable.
"As the service has spread across the country, we've begun to see people using Hashable in new ways," says Yavonditte. "Folks were logging a lot more digital interactions, online meetings and virtual coffees. For SXSW, we choose a group of folks we knew could mix things up in the flesh."
Meet the Hashable Evangelists >>
bpopper [at] observer.com | @benpopper