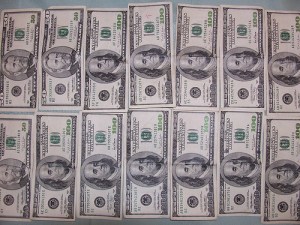 Following the news of Aol's $315 million acquisition of the Huffington Post, we thought it'd be interesting to see what early tech investors might've profited handsomely from Tim Armstrong's largesse. Albert Wenger of Union Square Ventures got us thinking about this:
This is clearly a good deal for Arianna Huffington who I am pretty sure owns a meaningful piece of the Huffington Post and it will further accelerate the HuffPo's reach and put her in charge of an even broader portfolio of content. It is also likely to be a very good deal for the early investors, in particular Ken Lerer who I believe did the seed round, but also for Greycroft and Softbank. Maybe less so for OAK which invested $25 million at the end of 2008 (although a very nice IRR for sure). This got done as an all cash deal so nobody has to bet on AOL stock.
Other likely big winners in the deal are co-founder Jonah Peretti and investor Bob Pittman (who was personally involved in a $5 million round in 2007). It's unclear at this point whether bolting on another megablog site will help Aol find solid footing in the editorial space, but hey, at least that's one less giant competitor to worry about.
mtaylor [at] observer.com | @mbrookstaylor