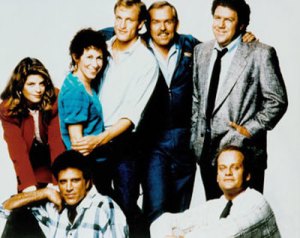 This morning all the tech blogs were a-Twitter over Amazon's move into streaming movies.
Netflix fired back this afternoon by announcing a new content deal with CBS.
Some golden oldies are in the mix, including full seasons of Star Trek, Frasier and Cheers.
Netflix is now the only streaming service to carry ABC, NBC, CBS and FOX, making it the hub the incumbent networks should have built a long time ago.
bpopper [at] observer.com | @benpopper