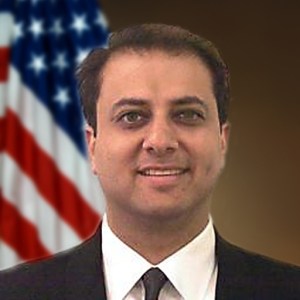 Southern District U.S. Attorney Preet Bharara, the man behind the government's ongoing hedge fund crackdown, today announced he's working to sideline websites that trade in illegal streaming of copyrighted sporting events.
Seizure warrants have been executed on offending sites Atdhe.net, Channelsurfing.net, HQ-Streams.com, HQ-Streams.net, Firstrow.net, Ilemi.com, Iilemi.com, Iilemii.com, Rojadirecta.org and Rojadirecta.com, Mr. Bharara's office said in an announcement.
The U.S. attorney resorted to a boxing metaphor to describe the situation: "The illegal streaming of professional sporting events over the
Internet deals a financial body blow to the leagues and broadcasters who are forced to pass their losses off to fans by raising prices for tickets and pay-per-view events." Looks like a real epic bout is shaping up.
mtaylor [at] observer.com | @mbrookstaylor