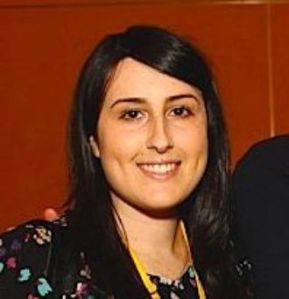 As 2010 drew to a close, Amrit Richmond finished up her gig consulting with Meetup on community outreach and decided to go back to freelance full time. Her heart was longing for something.
"I've been developing my own web projects since the new year started while I look for that special long term startup opportunity," Richmond told The Observer.
Richmond, a veteran of GOOD Magazine, is a creative strategist and community developer. You've seen her work on those nifty new Meetup subway posters.
In January she began work on project that would help people share ideas about the mobile web. "In a world of me-too startups, I want to encourage entrepreneurs to innovate and build things that people actually want."
But love blossoms where we least expect it. With Valentine's Day fast approaching, Richmond felt frustrated by what she saw. "I felt the Internet needed a Valentine's Day gift guide beyond crystallized heart shaped USB drives and powder pink netbooks."
Of this desire, a Tumblr was born, and Richmond's other projects quickly took a back seat.
Nerd Valentine quickly amassed more than a quarter million views and thousands of tweets and Facebook likes. "I've made about $30 off it through Amazon, and dozens of thank yous from Etsy sellers," says Richmond. "I've been too busy working to find myself a valentine. I guess the internet is my date this year."
Check out these gifts for your nerdy sweetheart >>
bpopper [at] observer.com | @benpopper