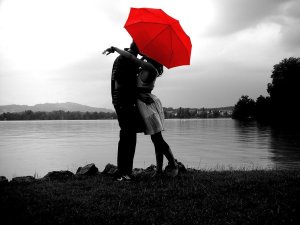 New York's own online dating startup OKCupid announced that former rival Match.com bought the company for $50 million today, and there was much rejoicing.
But back in April, when OKCupid wrote a post called "Why You Should Never Pay for Online Dating," the companies weren't so sweet on each other.
OKCupid's datahound Christian Rudder used publicly available data to guess at the success rates of eHarmony and Match.com, and decided they came up short.
"Today I'd like to show why the practice of paying for dates on sites like Match.com and eHarmony is fundamentally broken, and broken in ways that most people don't realize," Mr. Rudder wrote, before launching into an analysis that concluded that more than 93 percent of Match's profiles were "dead," meaning abandoned or owned by free-riding users who haven't paid for the ability to respond.
"It turns out you are 12.4 times more likely to get married this year if you don't subscribe to Match.com," he wrote.
Now that Match.com has bought OKCupid, that post has been removed from OKCupid's blog–setting off suspicions about whether the acquisition means the scrappy, fun OKCupid is being forced to button up by its new owners.
But Match.com didn't ask OKCupid to take down the post, CEO Sam Yagan told The Observer, it was just the "common sense thing to do."
"I know everyone wants to make a big deal out of this," he said. "They didn't tell us take it down. I wanted to do it. … We obviously believe in a free model but there are also paid models and I didn't think [the post's] continued existence served much of a purpose. People will say, 'Oh my God, they've sold out and they're censoring it,' that's fine. When we put our next blog post next week and keep being awesome and the product keeps being awesome and free, people will just realize they're overreacting."
Furthermore, the data that OKCupid gathered from Match.com's public filings and press kit were not completely accurate, he said, which he realized once he saw the real data.
"Upon having more knowledge as we've gone through the process of getting to know Match and them getting to know us, some of the conclusions we drew are not quite as exaggerated as we made them out to be," he said.
Mr. Yagan did not reveal what the real data says or how big the discrepancy was, but said that Match.com is better at getting people together than he originally believed. "In general the totality of data that we have become exposed to leads us to believe that yes, the subscription sites are probably more successful than the post made them out to be," he said.
And even though the two sites are now playing for the same team, it'll be business as usual at OKCupid's Midtown office, he said. OKCupid will remain free and OKTrends will keep publishing the popular research it culls from its members. (Data from Match.com and its affiliated sites will not be included.)
Match and its associated sites may run ads on OKCupid, but that hasn't happened yet and the intention is not to have OKCupid be a feeder site for the subscription sites, he said, Match.com just wants to have a full portfolio of different kinds of dating sites. "I don't know what their grand strategy is. Right now we don't run any Match ads… the plan is just for each of the sites to run their own business. Where there are opportunities to cooperate we want to and we will."
"We're not moving offices. We're not integrating the user bases, not integrating the technology platforms, not integrating the brands," he said. "I'm running the business and I don't know how to run a subscription business. It's not something I've done or want to do."
OKCupid has about seven million users, most of whom joined over the last two years even though the site has been up for five. They're rolling out a mobile app that will be location-aware in the next few months.
It will be interesting to see if the acquisition has any visible impact on OKCupid, but from talking to Mr. Yagan it sounds like it won't.
"I think the most successful acquisitions are those where not a lot is done to radically change the business model of the company," he said.
ajeffries [at] observer.com | @adrjeffries