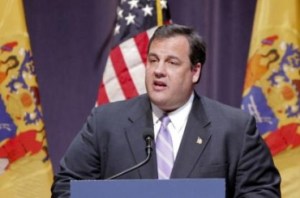 A Monmouth University/Gannett New Jersey Media Poll released this morning shows that most New Jerseyans don't think Gov. Chris Christie's national profile within the GOP threatens to undermine his ability to run the State of New Jersey.
Two-thirds of state residents know about a potential Christie presidential run, including 26% who have heard a lot about this and 41% who have heard a little. "Fully 63% of New Jerseyans say national attention over his presidential aspirations has had no impact on Christie's performance as governor. Just 17% say the national attention has made him less effective in his current job, while 11% say it has actually made him more effective.
"As far as most New Jerseyans are concerned, the talk about Christie's presidential ambitions has been no more than a minor diversion from his duties as governor," said Patrick Murray, director of the Monmouth University Polling Institute.
When Christie became the first New Jersey governor to clearly lay out a pro-life position, few New Jerseyans took notice, according to Murray's polling. Just 1-in-3 say they heard about the speech, including 6% who say they heard a lot and 26% who heard a little. Less than half (44%) of the state is aware that the governor has a "pro-life" position on abortion. Another 16% actually think he comes down on the "pro-choice" side and 40% say they simply don't know where Christie stands on this issue.
Moreover, just 1-in-10 say that the governor's decision to speak at a pro-life rally has any impact on their opinion of him – with 7% saying it's made them feel more negatively toward him and 3% saying they now have a more positive opinion.
"Most New Jerseyans do not consider abortion a matter for state government. So Chris Christie's public stance is not seen as all that relevant to his performance as governor," said Murray.
The polling institute conducted the survey of 801 registered voters from Feb. 2 to 7. This sample has a margin of error of + 3.5 percent.