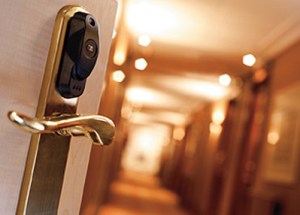 Suddenly everyone wants to own a hotel in the Big Apple.
I still remember a time, not too long ago, when the least-sought-out asset in New York City was a hotel. Yet, that was perhaps 24 months ago, long before the record 48.7 million visitors traveled to our fair city helping out the hospitality market and our local economy.
In the new year, real estate investment trusts and investors from around the world are actively pursuing ownership of hotels here. Since the end of December, at least three hotels have been sold, including the New York Helmsley at 212 East 42nd Street. Host Hotels and Resorts, the largest U.S. lodging real estate investment trust by market value, has announced it will acquire the 775-room hotel for $313.5 million, or $415,416 per hotel key. Last year, the REIT, in partnership with Istithmar World PJSC, purchased and took over the management of the W Key New York at Union Square.
At the beginning of 2009, Leona Helmsley's estate was the owner of four hotels in Manhattan. Last year, it sold its leasehold interest in the Carlton House on Madison Avenue to a joint venture of Extell Development and Angelo, Gordon & Co. Instead of operating the facility as a hotel, the JV plans to convert it into a luxury residential condominium.
Last fall, the estate retained an investment broker to sell its leasehold interest in the Helmsley Middletown at 148 East 48th Street. Trade insiders report that a new owner/operator will be leasing the facility for a term of approximately 48 years and renovate the property into a luxury hotel.
Industry leaders expect that later this year, the estate will once again retain an investment broker to sell the 640 room Helmsley Park Lane on Central Park South. The hotel was marketed in 2008 and failed to be sold due to the lack of financing brought about by the credit crisis.
Robert L. Johnson is the founder and chairman of The RLJ Companies and the former owner of BET Network. Today, he is the chairman of a diverse group of companies that includes RLJ Development, a privately held real estate investment fund; RLJ Lodging Fund is actively pursuing acquisitions in the hospitality market. In January, the company purchased its third hotel in Manhattan, the landmarked, 755-room DoubleTree Metropolitan Hotel at the corner of Lexington Avenue and 51st Street. RLJ paid $335 million, or $443,700 per hotel key.
Another active purchaser of hospitality assets in Manhattan is DiamondRock Hospitality Company, a lodging-focused real estate company and REIT that owns a portfolio of 23 premium hotels nationwide. The REIT is the owner of three hotels in Manhattan, and has announced that it entered into a purchase agreement to acquire upon completion a hotel property under development on West 42nd Street, between the Avenue of the Americas and Broadway. The hotel is expected to have between 250 and 300 guest rooms, and be completed in 2013. The purchase price will be $450,000 per hotel room paid at the time of completion of the property.
Morgan's Hotel Group is the owner of four Manhattan hotels and expects to open its newest hotel, the Mondrian SoHo, this month. The firm has retained an investment broker to sell two of its boutique hotels, the Royalton at 44 West 44th Street and Morgan's at 237 Madison Avenue, with bids due this month.
More than two dozen hotels are in various stages of development in New York City.
In January, Choice Hotels International announced that two new development contracts for its Cambria Suites brand have been signed. These are the first Choice Hotels properties for each development as well as the first Cambria Suites hotels to open in New York City. In Times Square, a 194-suite Cambria Suite hotel will be built at 30 West 46th Street, developed by Extell. This property marks the largest single investment Choice Hotels International has ever made in assisting a developer with equity. The second hotel is a 410-suite Cambria Suite hotel, at 123-125 West 28th Street in Chelsea, to be developed by Robert Chun of We Care Trading Co. Ltd.
mstoler@madisonrealtycapital.com

Michael Stoler is a managing director at Madison Realty Capital and president of New York Real Estate TV LLC.