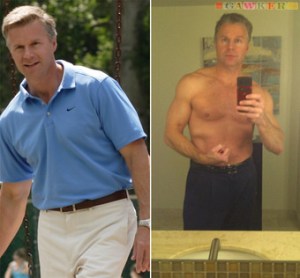 A good rule for those thinking of entering public service: when you're an elected official, sending flirtatious shirtless photos of yourself to a girl you met on the Internet is a bad idea. Especially when you're married.
Gawker reports that Rep. Christopher Lee, a Republican representing New York's 26th district, responded to a post on Craigslist's "Women Seeking Men" section by describing himself as divorced, 39 years old, and a lobbyist. He happens to be married with a son, 46 and a serving Congressman, but the Internet World doesn't have to match up precisely to the Real World.
In his first email, obtained by Gawker, Lee wrote that he is a "very fit fun classy guy" and that he "promise[s] not to disappoint." In the ensuing exchange, Lee references his last date ("Last Monday…She was not as advertised") and throws in a few "Lol"s for good measure. According to Gawker, the woman did some background research, concluded Lee was lying and forwarded Gawker the exchange. Gawker adds that Lee's spokesman maintained Lee's email had been hacked, and said that "The only time he or his wife posted something online was to sell old furniture when they changed the apartment they keep in DC."
The Gawker story, complete with photos, is here.