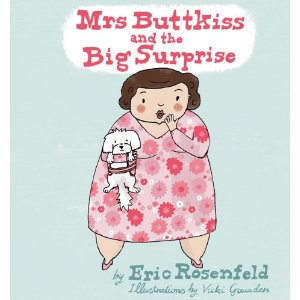 Eric Rosenfeld enjoyed brief fame last spring as the author of Mrs. Butkiss and the Big Surprise, an instant classic about a "big woman with a big secret…She's been holding in a fart…forever.""
Some say the children's book is an allegory for the financial crisis, but Mr. Rosenfeld's Crescendo Partners has survived the international explosion just fine. The firm is moving from the 40th floor of 825 Third Avenue to Kaufman's bustling 777 Third, where Avon signed one of 2009's largest leases.
The "value-oriented, activist investment firm" founded in 1998, has taken much less than that, 2,725 square feet in a long-term lease. The firm plans to move in by March, and the asking rent was $60 a square foot.
"This immediate area is a center for investment firms and hedge funds," said Ryan S. Rozins, who represented the tenant along with Wayne Siegel of Coldwell Banker Commercial Hunter Realty. "It was absolutely the right choice for the relocation."
Jones Lang LaSalle represented building owner, Sage Realty Corporation, a part of the William Kaufman Organization.
lkusisto@observer.com