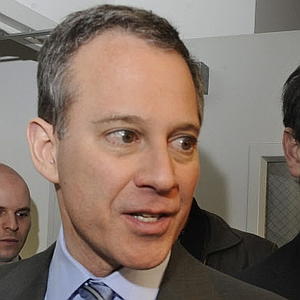 Eric Schneiderman announced today that his office has shut down two companies that are charged with defrauding Haitians affected by the 2010 earthquake.
The companies allegedly targeted Haitian nationals who had been affected by the earthquake, illegally providing them with fake immigration services and falsely promising them legal immigrant status. By misrepresenting a new law that grants Temporary Protected Status to Haitian nationals, the companies were able to charge victims hundreds of dollars each. The Attorney General's office said that these companies were unaffiliated with the federal government, and were unauthorized to provide the services they pretended to provide.
"These con artists preyed on vulnerable families in the aftermath of Haiti's devastating earthquake, by misrepresenting the law and providing fake immigration services," said Schneiderman in a press release. "Today, these organizations are being held accountable for their fraudulent actions and their brazen disregard for the people they are purporting to help… We will continue working aggressively to root out fraud wherever it exists, and that includes bringing those who prey on the immigrant community to justice."
As the one-year anniversary of the Haitian earthquake rolls around, a number of victims remain vulnerable in the United States.
"I commend the Attorney General's Office for fighting to prevent the most vulnerable of immigrants from being victimized for a second time by shutting down businesses that can further harm a community already in dire need of assistance," said Lisa Schreibersdorf, Executive Director of Brooklyn Defender Services.
The two companies are facing collective charges of over $25,000.