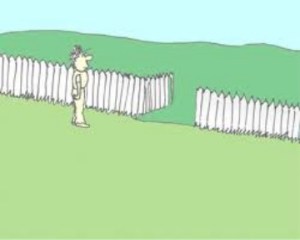 The battle for top talent in the tech world has been accelerating recently, to the point where Google gave all its employees a 10 percent raise.
Now New York Q&A site Stack Overflow is making it easier for programers feeling that seven year itch to head out for greener pastures by launching an updated jobs section today called Careers 2.0.
"So, what we want is a way for people to be 'passively' looking for a job—they're willing to get an occasional offer from a company, even if they're not actively looking for a job right now," wrote Stack Overflow cofounder Joel Spolsky.
The interesting thing about the job profiles on Stack Overflow is in place of the typical resume BS–skills and interests–users select what they consider to be the best answers they have provided to real technical questions on the site.
So for example, writes Spolsky, "You can search for Ruby on Rails programmers in Chicago, and we'll find folks who have written highly scored Ruby answers on Stack Overflow."
In the new version of the careers site, job seekers will also get profiles free of charge. Access is by invite only and limited to the top rated users of Stack Overflow. The big money to be made is from charging $500 a week to employeers, who will now have a pre-screened pool of top talent as rated by their peers along with examples of their critical thinking in action.
No doubt a few awkward moments will arise in the next few months, as employers stumble on profiles of their developers "passively" searching for a better offers.
bpopper [at] observer.com | @benpopper