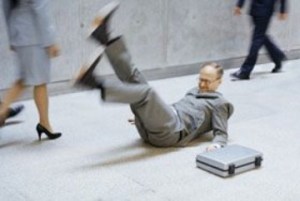 StumbleUpon just responded by email to The Observer's earlier story about how the Gawker redesign dropped Twitter and StumbleUpon in favor of just Facebook.
"Late last year, Gawker acknowledged StumbleUpon as its second largest source of social site referrals, behind only Facebook. Without our badges on their sites, we expect less Gawker content to be rated, reviewed and shared through StumbleUpon which would be unfortunate for Gawker and for the many StumbleUpon users who are initially introduced to content like Gawker's through our service. Since we launched badges in April 2010, we've seen a twelve-fold increase in badge views to more than 100M per day from more than 100,000 sites, as publishers have discovered the importance of StumbleUpon as a key source of qualified traffic."
This chart, which Peter Kafka says comes from Gawker's Christopher Mascari, shows StumbleUpon in a clear second place, sending far more traffic than Digg, Reddit, or Twitter.
In an email StumbleUpon noted that less than a month ago it passed Facebook to became the number one source of social media traffic, according to StatCounter.
bpopper [at] observer.com | @benpopper