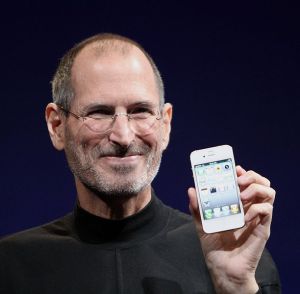 Now it's official: As was presaged at the launch of News Corp.'s The Daily, Apple today is rolling out a new subscription model for digital content publishers who distribute via the App Store. The details of the plan mirror those outlined for The Daily, Apple said:
Publishers set the price and length of subscription (weekly, monthly, bi-monthly, quarterly, bi-yearly or yearly). Then with one-click, customers pick the length of subscription and are automatically charged based on their chosen length of commitment (weekly, monthly, etc.)
Apple will continue to ring up the payments and take a 30 percent cut along the way. "Our philosophy is simple – when Apple brings a new subscriber to the app, Apple earns a 30 percent share; when the publisher brings an existing or new subscriber to the app, the publisher keeps 100 percent and Apple earns nothing," said Steve Jobs in a statement.
So it looks like publishers get to keep the revenues coming from existing sbuscribers, but new subscribers' money goes in part to Apple. Score one for the news industry! Oh wait. As GigaOm points out, there's a big "On the other hand":
However, Apple does require that if a publisher chooses to sell a digital subscription separately outside of the app, that same subscription offer must be made available, at the same price or less, to customers who wish to subscribe from within the app. In addition, publishers may no longer provide links in their apps (to a web site, for example) which allow the customer to purchase content or subscriptions outside of the app.
And so it seems that the longstanding kerfuffle between Apple and publishers over app revenues has not exactly been resolved.
mtaylor [at] observer.com | @mbrookstaylor