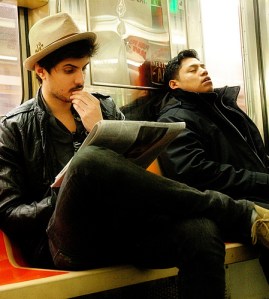 "If The Humans Don't Beat That Jeopardy Computer I Will Never Be Able To Show My Face At The ATM Again," by Jim Behrle at The Awl. Homecourt advantage! Alex Trebek's man-crush! Reasons why Watson has an unfair advantage and Ken Jennings as Rocky Balboa.
"Anonymous speaks: the inside story of the HBGary hack," by Peter Bright at Ars Technica. How hackers e-raided security firm HBGary and its associated HBGary Federal, ruining reputations forever.
"Go LinkedIn, Go! (or why you should care A TON about internet IPOs)" by early-stage VC Brad Svrluga on his blog, Can I Buy A Vowel? Why the tech sector desperately needs more companies to go public.
"Secrets of a Mind-Gamer," by Joshua Foer in The New York Times Magazine. How human memory can be trained. "What distinguishes a great mnemonist, I learned, is the ability to create lavish images on the fly, to paint in the mind a scene so unlike any other it cannot be forgotten."
"From Mudslinger to Maverick! The Transformation of Kenneth Lerer," by Dan Duray for The Observer. Insights into the man behind the Aol-HuffPo and his small New York venture capital shop. "He invests quickly, widely, in small amounts and with people from his own network."