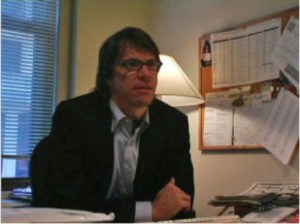 Last week WWD reported that the new New York Times Magazine editor Hugo Lindgren had put his first signature, redesigned issue to bed. It will hit newsstands on Sunday, March 6. And since yesterday's edition read like a group memorial service, we can expect whatever shows up to look entirely new and different.
The front of book housecleaning rumored to have been enacted by Mr. Lindgren and New Republic young gun Greg Veis was thorough:
"I loved this job," began The Ethicist, Randy Cohen–replaced by Ariel Kaminer–in his farewell column.
"Thanks for reading," made a terse coda to Virginia Heffernan's final The Medium column, about Kindle Singles.
"I've had the privilege of carrying on [William Safire's] legacy for the past year, but now it is time to bid adieu," wrote Ben Zimmer, who gamely took up the legendary wordsmith's On Language column after his death in 2009. (Times readers have taken to Facebook about this one.)

Deborah Solomon's "Questions For" was taken over by Jodi Rudoren, a Times contributor, sans fanfare.
Not even Amanda Hesser's Recipe Redux made the cut. "I present one last crowd-pleaser for my exit column: Evelyn Sharpe's French Chocolate Cake," she wrote.
A good pick. We could all use some cake about now.
kstoeffel@observer.com :: @kstoeffel