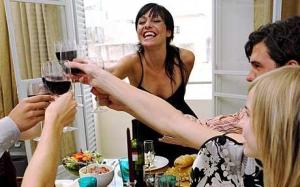 Q&A is all the rage lately with Stack Overflow's community growing rapidly and Quora fighting off offers for money.
Highbrow infotainment conference TED got in on the action this morning by announcing Conversations, a new Q&A platform that will let users interact with TED's roster of gurus, game changers and public intellectuals.
TED has over 400 million views of its conference videos from 15 million montly visitors. Many of these users probably had something to say back to luminaries like Bill Clinton, Jane Goodall and Sir Richard Branston. Now they can get it off their chests–with a time limit.
"We've built technology from scratch that fosters collaboration, sparks spirited discussion and allows the global TED community to more easily share ideas. A TED Conversation is like a dinner party–with a great group of diverse participants, provocative topics, and–importantly–a limited amount of time," says June Cohen, Executive Producer of TED Media.
You know, one of those dinner parties where the host just turns off the lights when the conversation gets too boring. Brilliant!
Q&A seems like a smart format for TED, since its strength has always been ideas and arguments. But curating a community of intelligent questions is a lot harder than it sounds. Time will tell if TED can keep the trolls from spoiling the party.
bpopper [at] observer.com | @benpopper