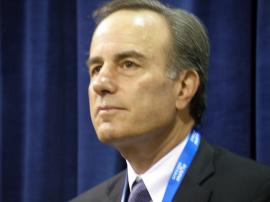 Despite all the whooping and "fuck you, Luke Wilson" we've been seeing on Twitter, Boy Genius Report says Verizon iPhone sales are "a little under" what Apple and Verizon expected, based on in-store numbers. The Verizon bump also dwindled rapidly; iPhone sales by Verizon and AT&T were almost equal just five days after the announcement.
Possible explanations:
Apple, it must have hurt a little bit not to see lines out the door. Verizon–you must be disappointed. But you know what's a good remedy for overhype? Sleeping on a bed of money!
ajeffries [at] observer.com | @adrjeffries