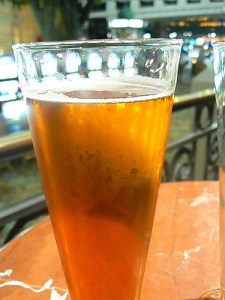 Finding and drinking beer has never been much of a chore, but The Observer certainly welcomes and applauds any and all efforts to make the process easier. With that in mind, we point to What's on Tap?, a mobile app that allows users to locate nearby craft beers, find beer-related events and more.
Graphic designer and Upper West Side bartender Bari Simon created the app. From the What's on Tap? home page:
We are the extended neighbors knocking on the door with our pitchers and empty glasses. The passion and ingenuity of today's "craft brew masters" cannot be duplicated by a machine.
The Observer has never heard such a knock at the door, but we nonetheless welcome the digital equivalent.
A 2.0 version of the app will boast improved location service, automated beer alerts and a beer crawl customization tool, among other things. (via DNAinfo)
mtaylor [at] observer.com | @mbrookstaylor