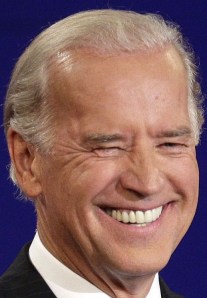 Vice President Joe Biden is slated to spend this afternoon in New York City, heading to an event for the Democratic National Committee and then a fundraiser for east side Congresswoman Carolyn Maloney in two separate events.
The Maloney event at The Sheraton is in honor of her birthday–which was, in fact, February 19–and guests will dine on a birthday cake in the shape of the U.S. Capitol. Tickets start at $500.
A few things are worth noting here: One, the White House is doing Maloney a solid even though Maloney bowed out of hosting a fundraiser for the Democratic Congressional Campaign Committee last year that was headlined by Barack Obama and Nancy Pelosi.
Secondly, it shows how seriously Maloney takes her re-election. This is a congresswoman who, in the fall, faced her most spirited opponent in years–the young attorney Reshma Saujani–and won with 81 percent of the vote. Saujani said during the campaign that she would run again in 2012, even if she lost, but she has since taken a job with Public Advocate Bill deBlasio and is said to be entertaining other possibilities instead.
Maloney's east side district is loaded with pols who would have been mentioned as possible contenders for her seat, including Council Member Dan Garodnick and Assembly Member Jonathan Bing, but the results of 2010, and today's $500 a head fundraiser, should keep many of them from challenging her.