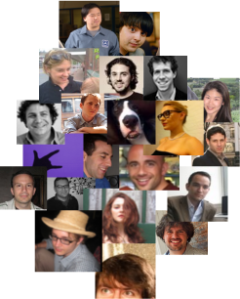 New York City does not have the most developers, the hottest apps or a critical mass of public tech companies, but this city's tech scene is bloody organized.
We Are NY Tech, supported by a cabal of local tech powerhouses including betaworks, General Assembly and TechStars, launched a website today for all things New York at South By Southwest.
New Yorkers surfacing in balmy Austin for South By Southwest Interactive can add their companies, apps, panels and representatives to the lists at nyxsw.com and use the site to facilitate transposed networking.
Any New York company going to SXSW can also get two minutes to pitch the New York SXSW contingent at a pep rally/demo showcase at Pivotal Labs on February 28th. "Find out what products and people are going down and find friends that you can buddy up with in Austin," the site says.
More than 100 people have registered so far on NYXSW's grand Google spreadsheet of New York attendees. Tip: The Observer will be there; we'll be riding that bus.
ajeffries [at] observer.com | @adrjeffries