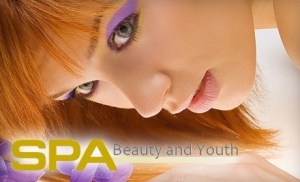 Yahoo! Local, the latest manifestation of Yahoo's portal nostalgia, is up to 111 neighborhoods in Brooklyn, Queens and Manhattan.
Hyperlocal news! Daily deals! The new local Yahoo! is available in an optimized-for-mobile web version, and in the Android Market and iPhone App Store on Android and iPhone.
It's also leveraging crowdsourcing. From the press release:
Yahoo! Local features content created by local publishers, the best local blogs and newspapers, and Yahoo! editors. And through a completely open ecosystem, we're making it possible for any local publisher-including you!-to be part of the new Yahoo! Local. By leveraging the power of the Yahoo! Contributor Network, the entire community can participate and publish stories on topics that matter to them. Individuals and organizations can also add events that are relevant to the local community.
We checked out the site for Times Square, right by the The Observer offices, and found: an eight-hour-old story about coffee from the Post headlined "Cool beans!," a Groupon for laser hair removal and some short, bloggy posts about city minutia by Yahoo's Featured Contributors. It seems to be designed for primarily mobile use as the items are all snack-sized.
Check out Yahoo! Local: New York; it could go somewhere if Yahoo! continues to put resources into original editorial content, one of the company's few success stories of late.
CORRECTION: Yahoo! Local is not available as an app for iPhone and Android, but is available on the mobile web for those devices.
ajeffries [at] observer.com | @adrjeffries