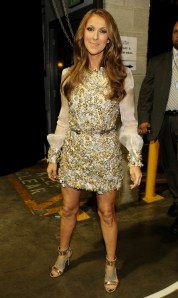 A number of interesting things happened today. But the devil's in the details. Let's see if you were paying attention!
Where can you see Celine Dion next?
Are stairs in or out?
Which designer loves Fashion Week so much she'd tumble for it?
Which fashion editor wants to maintain a gender balance even among fictional interns?
Which quirky auteur can we blame for Miley Cyrus's salvia troubles?
How did Demi Moore start a war of the stylists?
ddaddario@observer.com :: @DPD_