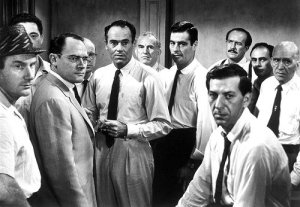 Savvy prosecutors are now scouring Facebook to glean clues about potential jurors.
A DA in Texas armed his prosecutors with iPads last year, and proposed trading the jury free wi-fi access in exchange for a quick "friending" to dig up more info, reports the Wall Street Journal.
In Oregon, meanwhile, a DA tends to drop prospective jurors with a penchant for crime dramas like CSI, because they often have too lofty expectations for how well DNA evidence will work.
In San Fransisco, a Facebook page was responsible for one juror's rejection because it was full of unsolicited medical and sex advice. "Often juries offer opinionated people like that the perfect opportunity to wield their influence," said jury consultant Amber Yearwood.
Nosy folks who love cop shows make lousy jurors. Learn something new everyday.
bpopper [at] observer.com | @benpopper