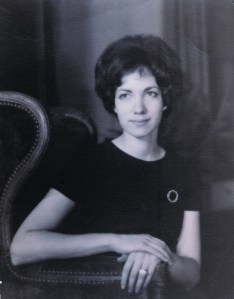 In 1956, before Anne Roiphe set to work on any of her eight novels, the rising senior in college lay naked in a Parisian attic with a Fulbright scholar she'd met earlier that day. "Terror clamped me closed," Ms. Roiphe, a former columnist for The Observer, writes in Art and Madness: A Memoir of Lust Without Reason, "and no amount of eager pressure could open the gate." Crying, she went to the doctor. The diagnosis: just a little lack of experience. Ms. Roiphe's candid fourth memoir tells how, awash in the rebellious literary circles of the subsequent decade, she more than made up for that youthful naïveté.
Back at Sarah Lawrence later that year, Ms. Roiphe drove alone–alone!–to the West End bar across from the gates of Columbia University at 114th and Broadway. Now a Havana Central, it was then the dive bar, one where Ginsberg and Kerouac had hung out just a few years before. So alone Ms. Roiphe went. "If you're 21 and you want to be a part of something and you're not and you don't know how to get there," she told The Observer, "you have to do something. You can't just wait."
"Were you going with friends or were you actually just going alone?" asked Ms. Roiphe's daughter, the 40-something cultural critic and novelist Katie Roiphe. The Observer was eating Saturday brunch with mother and daughter at Maialino in the Gramercy Park Hotel, a convenient meeting point between Anne's Riverside Drive apartment and her daughter's place in Brooklyn.
"I was going alone," said mother.
"I can't picture that as something I would do," said daughter. "Or have ever done in my life."
"Well, I can't say I did it constantly in my life. I did it that time."
"But you were meeting people you knew, kind of," Katie insisted.
"No!"
There Anne met–or re-met, to be precise–her future husband, Jack Richardson, an extremely eloquent–and we can now say failed–playwright. Night after night, she picked up his bar tab and drove him home to Queens. His late mother had told him to marry rich, and so in Paris the following summer, he married Anne, the woman who could pay for his Paris and for his prostitutes. When his nerves spun, he would sometimes lock himself in a closet and shake a hanger in front of his eyes for hours on end. Then he'd empty Anne's purse and go out on the town. Back in New York, living in a Park Avenue apartment purchased and appointed by Anne's mother, Anne gave birth to their daughter. His highly anticipated Broadway play, the bit of brilliance that was supposed to justify Anne's misery, came to the stage and flopped; he disappeared for weeks and then announced he was leaving for good.
The challenges of single mothering turned Anne into a feminist, but one–it's clear from Fruitful, her searching 1997 melding of memoir and psychology–more interested in respect and equal opportunity than in joining the female factions seeking vengeance and forswearing their fertility. Anne didn't wear lipstick, which horrified her mother, but she had nice legs and knew it. She liked the male gaze. Remember that clenched closed gate? Throughout her 20s it swung open–partly out of loneliness, partly out of rebellion–to most of the New York literary giants who knocked. "The insanity about sex in the artist world was that every taboo should be broken. Find me a taboo and I'll rush toward it," Anne told The Observer. "The society was so controlling."
The increasingly delusional novelist and Paris Review founder Doc Humes, then a father of three, might ring up at any hour. Even as Anne watched him spin theories about the F.B.I., "it was," she writes, "the bulk of him I wanted: the way he seemed to know everything or maybe it was everyone." At the boozy Friday nights at George Plimpton's house, Anne might smile at Humes' wife. In 1963, or 1964, deep into one of these notorious nights, Anne writes, the novelist William Styron leaned over to her: "I want to go to bed with you, he says. Why not, I say. Why not anything." Mr. Plimpton made a similar overture in '64, and when he put his hands up her skirt in the taxi, she writes, she wasn't sorry. In the morning, Anne's oldest child, a toddler, crawled into bed and asked if Mr. Plimpton had a penis. What did Mom say? Let's look. After showering and carefully shaving, Mr. Plimpton said to Anne, "If I see you in a few years, I might have forgotten I slept with you." But at 75, Anne certainly hasn't.