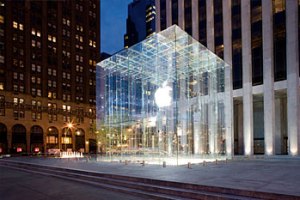 Apple's plans to bring the world's largest iStore to Grand Central always seemed to defy laws of taste, landmarks preservation and possibly even physics.
Apparently, Apple has reached the same conclusion, because an anonymous source close to the M.T.A. has confirmed that the company has backed out of plans to bring computers to commuters in an 16,000-square-foot store on the balconies of Grand Central's main terminal.
Newmark Knight Frank top broker Jeffrey D. Roseman dangled the news in a recent tweet: "Lets see if Apple NOT coming to Grand Central gets as much press as it got, when the rumor started," he dared. So bite we did.
A separate source said the negotiations were always preliminary, as The Observer reported earlier, and appear to have just fallen through. We've called the M.T.A., Apple and the Landmarks Preservation Commission for comment, but we suspect they're all enjoying gelato in the park by now.
lkusisto@observer.com